20 May 2020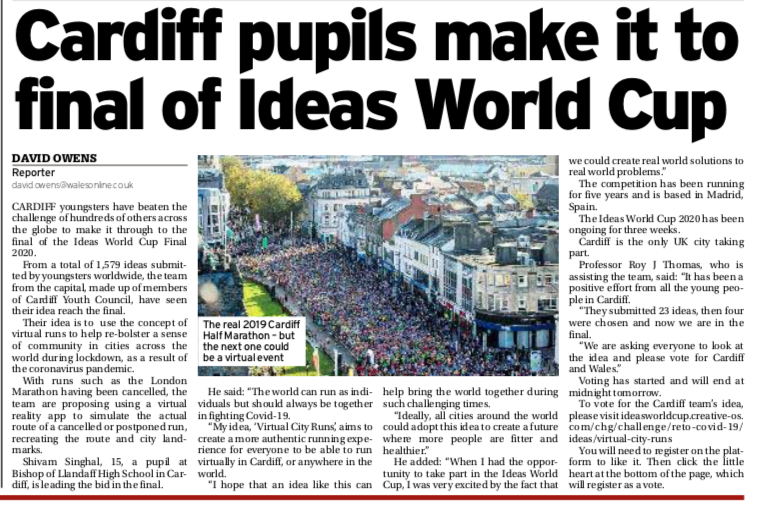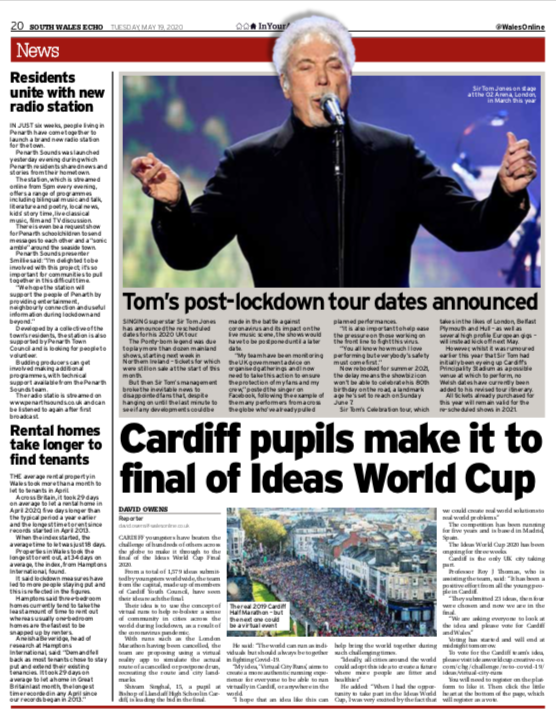 16 May 2020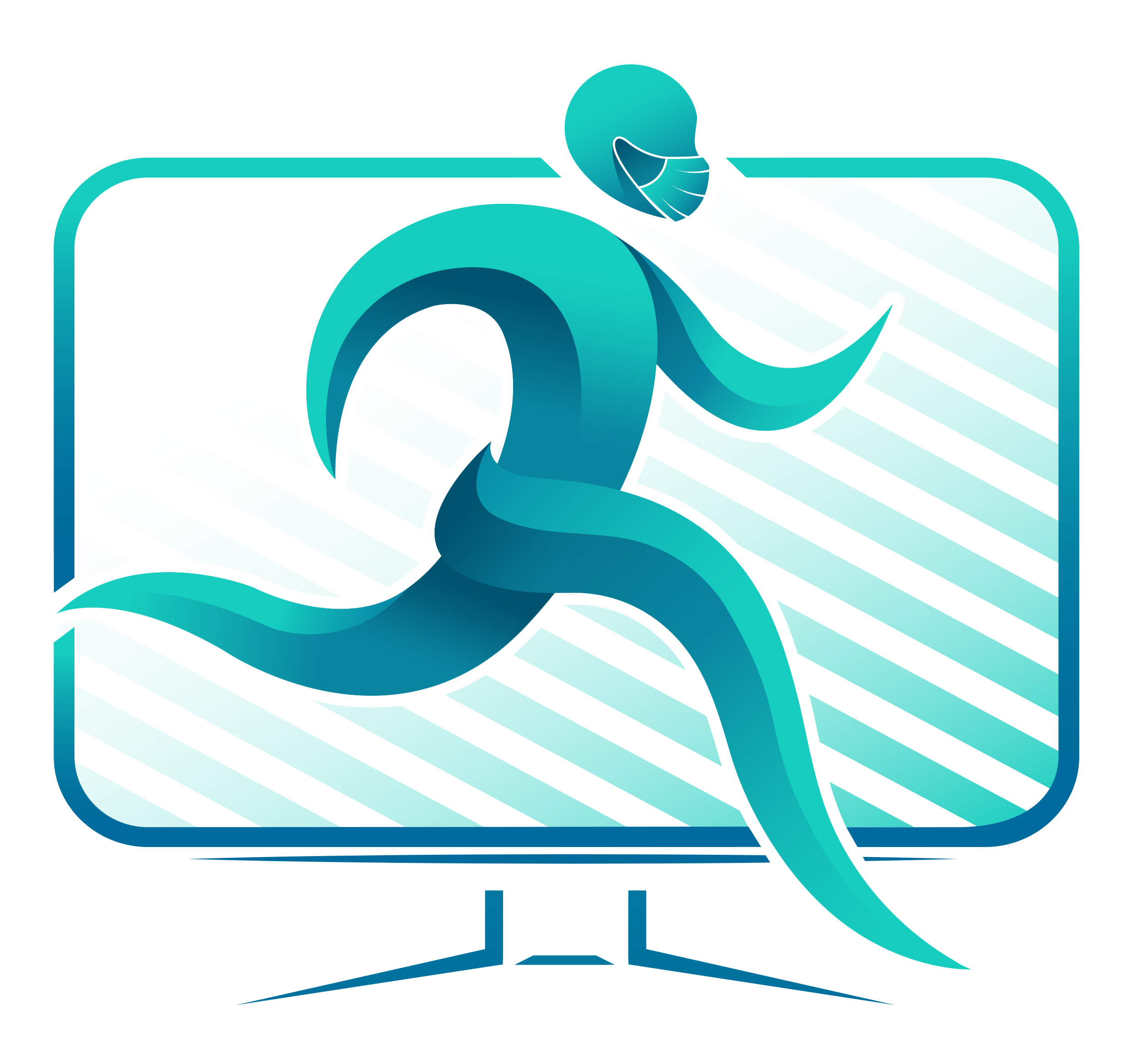 THE REDEFINED PARTNERSHIP worked with the team at Cardiff Council and Cardiff Youth Council these past 21 days and we are pleased to announce City of Cardiff in Wales is in the Final of the Ideas World Cup 2020. Shivam Singhal led the thinking on the idea. Voting ends on 20 of May 2020 – last 4 ideas out of 1,597 presented. Cardiff bid is about creating virtual City runs during Covid-19.
Logo designed by David Gregory. Talented Young Animator.
Link — https://ideasworldcup.creative-os.com/chg/challenge/reto-covid-19/ideas/virtual-city-runs
Shivam Singhal said :
"The World can run as individuals but should always be together in fighting COVID-19 My idea, 'Virtual City Runs', aims to create a more authentic running experience for everyone to be able to run virtually in Cardiff, or anywhere in the world. I hope that an idea like this can help bring the world together during such challenging times. Ideally, all cities around the world could adopt this idea to create a future where more people are fitter and healthier."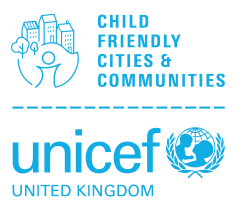 SPANISH "El mundo puede correr de forma individual, pero siempre debe estar unido en la lucha contra COVID-19. Mi idea,"Virtual City Runs", tiene como objetivo crear una experiencia de ruta más auténtica, para que todos puedan correr virtualmente en Cardiff, o en cualquier parte del mundo. Espero que una idea como esta pueda ayudar a unir a todas las personas durante tiempos tan difíciles. Idealmente, todas las ciudades podrían adoptar esta idea para crear un futuro donde más personas estén en mejor forma y más saludables ".
FRENCH ""Le monde peut courir en tant qu'individu mais doit être toujours ensemble dans la lutte contre COVID-19, mon idée, "Virtual City Runs" vise à créer une expérience de course plus authentique pour que tout le monde puisse courir virtuellement à Cardiff, ou n'importe dans le monde. J'espère qu'une idée comme celle-ci, pourra aider à rapprocher le monde en ces temps difficiles. Idéalement, toutes les villes du monde pourraient adopter cette idée pour créer un avenir où plus de gens sont en meilleure forme et en meilleure santé. »
WELSH "Gall y Byd redeg fel unigolion ond dylai fod gyda'i gilydd bob amser wrth ymladd COVID-19- Nod fy syniad, 'Virtual City Runs', yw creu profiad rhedeg mwy dilys i bawb all rhedeg yng Nghaerdydd, neu unrhyw le yn y byd. . Gobeithio y gall syniad fel hwn helpu i ddod â'r byd ynghyd yn ystod amseroedd mor heriol. Yn ddelfrydol, gallai pob dinas ledled y byd fabwysiadu'r syniad hwn i greu dyfodol lle mae mwy o bobl yn fwy heini ac iachach. "
IDEAS WORLD CUP IMMEDIATE RELEASE —
ISSUED BY THE REDEFINED PARTNERSHIP 01 May 2020 1600hrs
Cardiff's young citizens take part in the Ideas World Cup on COVID-19 IMPACT
Cardiff will be one of the dozens of cities from all around the world who will compete simultaneously to see which one is capable of generating more ideas in a brainstorming to tackle the current challenges – in which COVID-19 is causing more impact.
It is based on the desire to help change the world and has been organised from Madrid in Spain and involves all the leading cities and countries in the World.
" Ideas World Cup demands us to think globally and young citizens in Cardiff have stepped up to the challenge. As a City, we wanted young people to offer solutions to the main challenges of the pandemic. Hundreds of online events throughout the World have taken place with thousands of people in the last 10 days. Cardiff is in the mix and competing but , in many ways, reaching out too to other parts of the World. We are not alone in this crisis. Working with my Spanish , South African and American and Canadian colleagues has taught me that . Today, for example, we received a presentation from Cape Town earlier this week parts of Spain and Madrid." Roy J Thomas said in setting the context.
Shivam Singhal said : " It is amazing to know that our perspective and our ideas may help improve the whole world."
Although Cardiff had days to put together the bid, Rose Melhuish aged 18 of the Cardiff Youth Council said " This project has given me creative freedom to let my ideas run wild."
Eshaan Rajesh, aged 16 said "Being an active member of the Cardiff Youth Council has not only provided me with a rich platform for making new friends, but also to cultivate an extensive range of skills to make positive changes to my community to build a better Cardiff – and to positively transform the world for every global citizen to thrive in."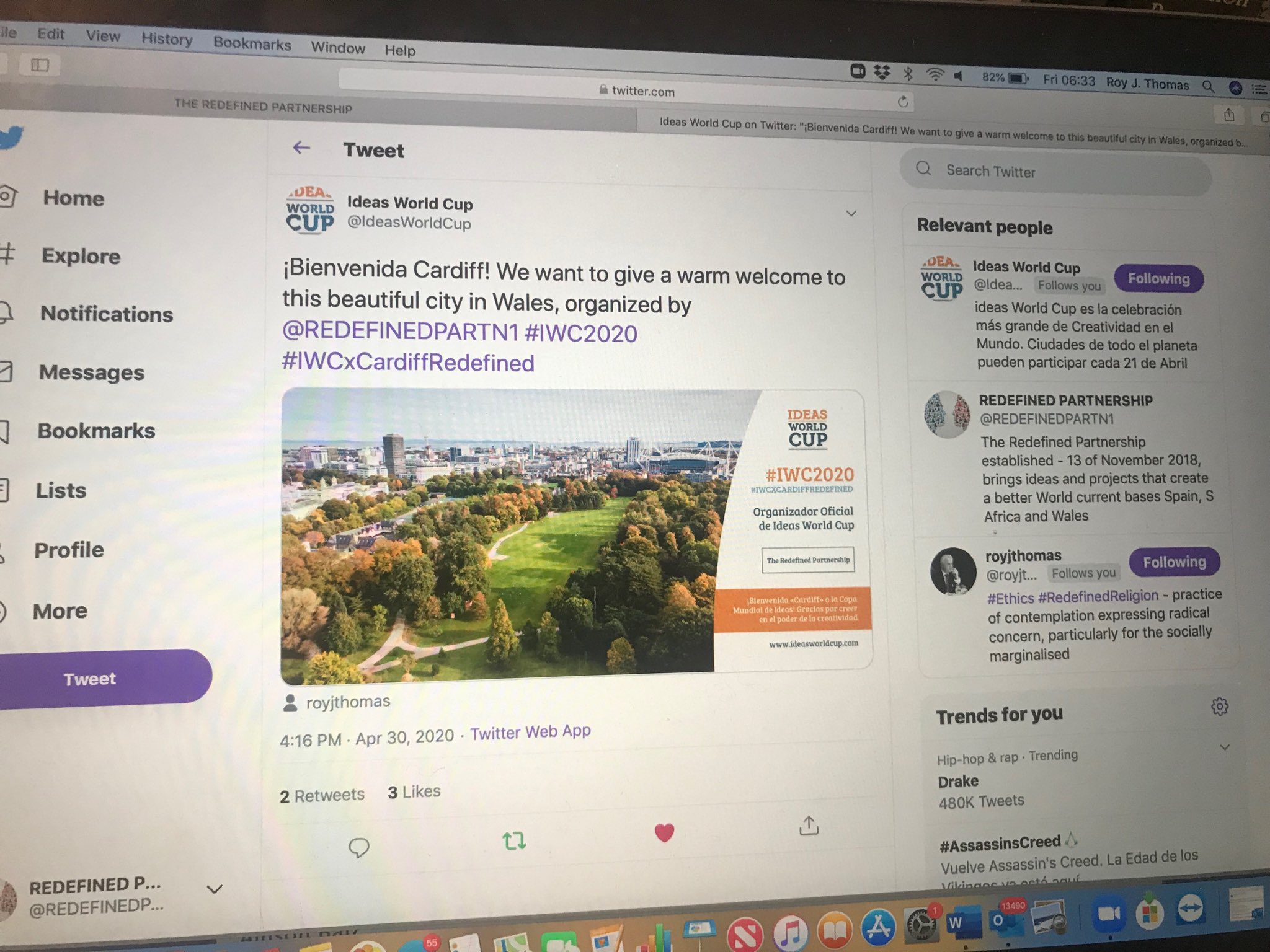 Lee Paterson Senior Youth Officer at Cardiff Council and the Child Friendly City Programme " Taking part in the Ideas World Cup is a great example of involving our younger citizens in identifying problems and co-producing solutions."
Victor Ciunca chipped in : " An honour to be making a difference, if I even help one person with my ideas, then it was all worth it!"
Kyle Jamie Eldridge of Cardiff Youth Council said : "It is really important to help look at ideas to repair the ripped economic and social fabric caused by Covid 19- both socially and economically. A crisis has positive and negative consequences. Creating positivity for change via our ideas is worthwhile and edifying." Kyle went further and added "It's great to have the opportunity to contribute my ideas to help people wherever they may be during Covid 19" .
Lee Paterson, Senior Youth Officer at Cardiff Council added : "Cardiff continues to take a child rights approach to delivering public services during this challenging time. So it is really important that children and young people can share their views and have their voice heard on the matters that are most important to them.
The Redefined.Cymru Partnership and Wales Organisers said " What we have learnt is that Cardiff is a progressive place for children and young people and it gives them a voice, it is clear the local authority take children rights seriously. The Team stepped up and contributed a great deal in time and effort-the on line meetings were meaningful. The Ideas World Cup Team in Cardiff represented Wales and the UK – it was positive and everyone was committed . Cardiff has been viewed positively across the World and by participating we are making a contribution in difficult historic times."
End

Links
www.ChildFriendlyCardiff.co.uk