11 June 2020
Niall Allen is now part of the Redefined Partnership as the Senior Partner Projects
The Redefined Partnership is stronger than ever by the creative talent of Niall Allen utilising also his project skills and networks built up during an extensive performance career . Niall Allen who founded Avenue Creative in January 2018 is now Senior Partner Projects at the Redefined Partnership . Niall said " We can now proactively support your business' communication and stakeholder output leaving you free to get on with doing what you do best by working to our redefined planning strategy and advice."
Niall is a graduate of European Politics & International Relations.
Roy Thomas Principal Partner of the Redefined Partnership said " It is such good news that Niall is in the Team. We intend growing the Partnership in 2020″. He added "Due to his talent and creativity Niall is an important part of this growth."
As well as a the Senior Partner of Projects in the Redefined Partnership, Niall has numerous national and international performances and recordings with ONLY MEN ALOUD. Highlights include: Opening Ceremony of the London 2012 Olympics, Strictly Come Dancing Christmas Special, Don Black: A Life in Song at the Royal Festival Hall. Since ONLY KIDS ALOUD started in 2010 Niall has overseen the project, obtaining funding for and running school workshops across Wales. In collaboration with Wales Millennium Centre, he also planned and ran auditions for the pan-Wales Chorus and helped organise trips to St Petersburg and Cape Town for the 100 strong choir.
Niall led Tempo Tots Cymru which offers live music making as a developmental tool for little ones aged between 3 months and 4 years.The classes aim to facilitate and enhance communication, physical development and bonding between parents/carers and their babies.
Niall is a key member of The Aloud Charity, which aims to engage each new generation of young people across Wales with the power of choral singing and through this activity to promote self-belief and self-confidence, to encourage aspiration, to build skills and to develop a sense of community.
16 May 2020
Wind Turbines Technology- we should endorse great changes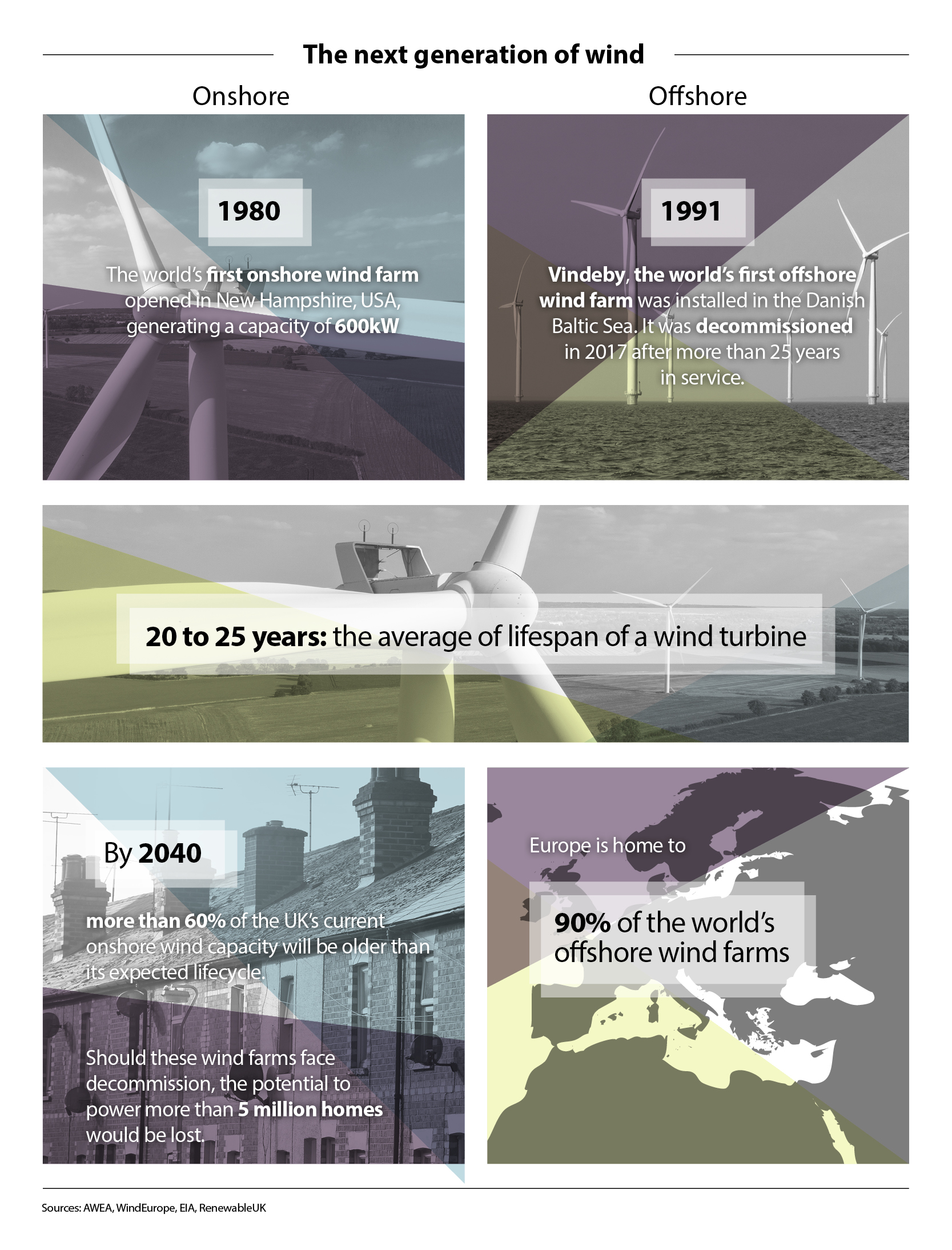 Ben Backwell, CEO of the Global Wind Energy Council confirmed this week "… the technology has improved so much, you can make incredible gains – you can replace eight old turbines with one new one and still produce more power."
SEE FINANCIAL TIMES 16 May 2020 for full article
https://iberdrola.ft.com/repowering-gives-wind-farms-a-new-lease-of-life?utm_source=FT&utm_medium=Native_Pink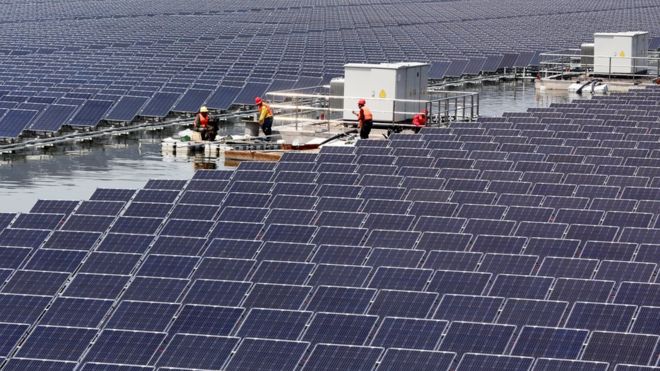 10 May 2020
The former governor of the Bank of England, Mark Carney, has added his voice to calls for industrialised nations to invest in a greener economic recovery from the Covid-19 crisis.
He shared his comments in an online discussion about climate change with the former Prime Minister of Australia, Malcolm Turnbull.
Both called on nations to accelerate a transition to cleaner energy.
The event was organised by the Policy Exchange think tank.
Mr Carney said that the pandemic was "a terrible situation, but there was also a big opportunity" at the end of it.
"We have a situation with climate change which will involve every country in the world and from which we can't self-isolate," he added.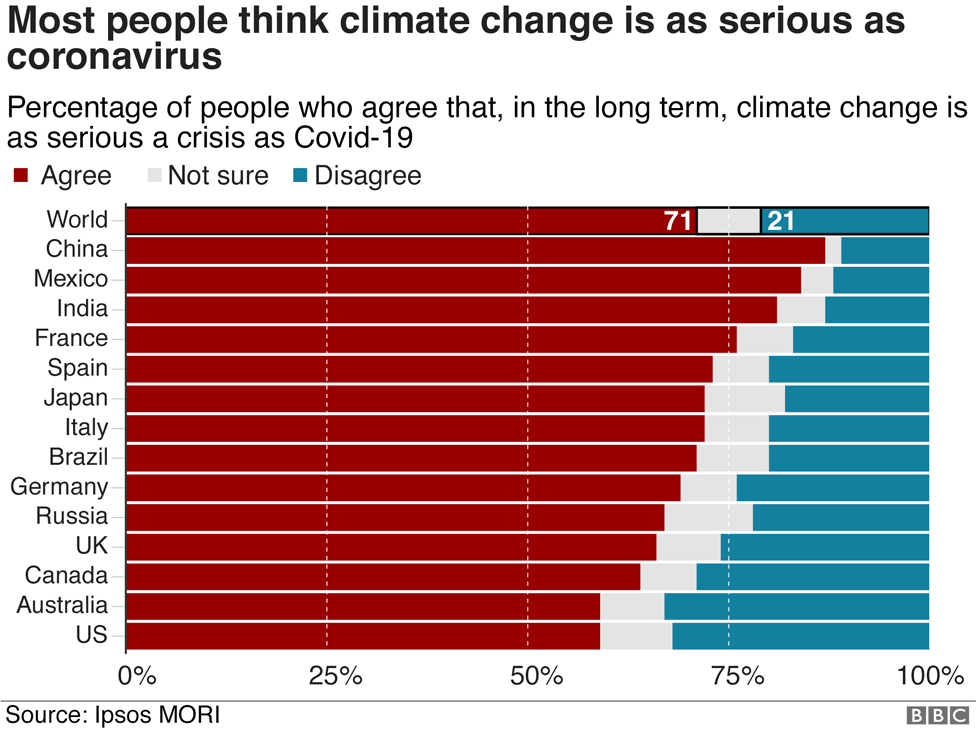 May 2020 The UK Economy
GDP growth in 2020 now range from around -5% to -10%, as compared to -3% to -7% previously
The PWC revised economic scenarios and projections for UK economic growth in 2020 and 2021 are below .
The purchasing managers' index (PMI) data for April 2020 suggested the COVID-19 outbreak has had a significant impact on business activity.
For services in particular, the PMIs signalled the fastest decline in business activity in two decades since comparable figures were available. The manufacturing sector was also hit, but less severely compared to services activity. This is consistent with the final results of the ONS's business survey conducted between 25 March and 5 April, which shows that around 24% of businesses have either temporarily shut down or paused trading.
• More recent data on retail sales indicates consumer spending is coming under pressure, largely due to non-food retail store closures as a result of social
distancing measures. The value of retail sales fell sharply by 5.9% in March 2020, on a year earlier.
• PWC have revised our illustrative COVID-19 scenarios for the UK economy to reflect more recent economic data. Both of our scenarios assume a continuation
of the lock down in the short term, but for varied periods and at varying levels of intensity.
PWC estimates for GDP growth in 2020 now range from around -5% to
-10%, as compared to -3% to -7% previously. This downward revision reflects more recent data on the significant negative impacts on businesses and the labour market during the lock down. PWC have also revised our expectations for 2020 Q1 based on the weaker-than-expected data for March. We expect the economy to recover gradually in 2021, although the level of GDP may still be around 1.5% to 4% below pre-crisis trends by the end of next year.
• The deeper economic downturn now expected this year has also led us to revise up our estimates of the budget deficit to around 10% to 15% of GDP in
2020/21. This also reflects new fiscal support measures announced in the last couple of weeks, including extension of the job retention scheme by a further month.But we still expect the budget deficit to fall relatively rapidly to around 4.5% to 7% of GDP in 2021/22 as the economy recovers and temporary fiscal support measures are reversed.
• Home-working is possible for over half of workers, but for some, this may come at a cost of lower productivity. The results of our new home-working
survey, conducted between 16-19 April, showed that around 60% of workers (that were still employed at that time) were able to work from home, but for nearly a
third of this group, home-working productivity was lower than at their usual workplace. Our survey also finds higher-income workers are much more likely to
have remained employed since mid-March than lower-income workers
IDEAS WORLD CUP 2020
IN APRIL and MAY 2020
WE ARE WORKING WITH JUAN PREGO and Team …. Juan is the Managing Partnerof Actitud Creativa. He is an expert in the development of communication, creativity and innovation skills. Since 2002 Active Creative has trained more than 20,000 people worldwide. Juan has extensive experience managing international teams having lived in Argentina, China and currently in Spain . Based In Madrid we enjoy his creative passion and working with his committed team.
https://www.ideasworldcup.com/en/

We are currently working in a period of history where we need leadership and as is the mantra of the Redefined Partnership "… to think differently" for the human well-being and for the good.
Distance and social isolation
Covid-19 has divided the history of societies around the world and the way its members relate to one another. The obligation to follow strict rules of action regarding distance and the level of contact with other people is having a great impact on all social conventions, as well as on the most basic activities. From how we interact with others in any field (acquiring our food, transporting ourselves, receiving medical attention, etc.), to what means are necessary to do so (e.g., personal protective equipment). What is the greatest impact that these situations are generating? How could it be minimised ?
Changes and threats in the professional world Covid-19 has created a new global scenario in professional world. The need for confinement has forced thousands of companies to send their employees home to work remotely. Many others, who due to the nature of their activity do not have the possibility to do so, face significant challenges to protect the health of their workers and maintain the continuity of their productive activity. What threats are currently arising from these situations? What changes could be considered to minimize the impact, now and in the future? Is it necessary to rethink how we work to avoid these situations in the future?
Protection of defenseless groups
The pandemic is testing our solidarity with the most defenseless groups. If day-to-day life has normally been impacted by current conditions, in certain groups this impact is vital, with minimum survival conditions at risk. Dependent groups, either by age or illness; Vulnerable groups, whether due to the ability to access basic resources: communities in which risks multiply. What approaches could be taken to protect them? What are the most urgent needs and how could they be addressed with effective and high impact solutions?
Long distance education
The current rules of interaction are having a great impact on the world of education, causing previously unknown situations. On the one hand, confinement has forced that all recipients of educational activities cannot be in direct contact between themselves and the educational community made up of teachers and instructors. On the other hand, families have acquired the sudden role of guaranteeing this educational continuity, an activity for which many are not prepared. Educational entities are making great efforts to try to deliver content and instructions using the online channel, but not all have sufficient means for this approach to be effective, as well as not everyone has the means to access those contents through these channels. .
What challenges is the educational community facing? How could they be overcome to guarantee access to education everywhere?
Access to basic resources
The slowdown in the economy due to Covid-19 is putting many people in difficulty who see their income cut or decreased. Thus, there is a very high risk of not being able to access basic resources such as food, housing, energy. Likewise, the massive contagion and subsequent disease is saturating and overflowing the current health services, whether it is due to having to attend to new patients adequately, as well as not having the necessary resources to provide regular care to those who need it. independently of the pandemic. How to guarantee that access to basic resources is guaranteed for the entire population? What challenges are the most urgent to tackle and what are the main solutions that we could provide?
Summer 2019
Working on behalf of Elgin Energy EsCo, and with the planning team at RPS we worked on and secured consent for a 30 MW solar park near the heads of the valley, South Wales, under the Developments of National Significance (DNS) procedure.
Following Government subsidy cuts in 2015, the UK has seen little development of commercial-scale solar parks in recent years. However, improvements in production costs and efficiencies mean that more developers are beginning to identify that these can be viable on energy generation revenue alone.
Securing consent on the 58 hectare site presented a number of challenges for our multi-disciplinary team:
"Virtually all commercial scale renewable energy schemes will have landscape, heritage and ecology impacts on local designations and some on statutory designations (usually in terms of settings)" advises Dafydd Williams, Associate at RPS .
The Welsh Government's policy is that only direct and irreversible impact on statutory designations (i.e. National Parks and Areas of Outstanding Natural Beauty) and ("where relevant") their settings are to be considered when deciding whether to grant planning permission for renewable energy developments.
Contributing positively to Wales' commitment to a 95% cut in carbon emissions by 2050, its declaration of a 'climate emergency' and its commitment to the well-being of future generations (enshrined within the Well Being and Future Generations [Wales] Act 2015) for this nationally significant project outweighed the largely localised negative impacts. The new Welsh Government Planning Minister's -Julie James AM – decision, her first DNS, confirms that our message got through and that we took the correct approach.This is the 5th application of its type to be determined by Welsh Ministers since 2016 when the regulations came into force and only the 4th to be approved. This decision confirms the Welsh Government's position on renewable energy, making Wales an excellent place to invest in such schemes.
SEE https://www.rpsgroup.com/company/news/rps-secures-consent-for-nationally-significant-solar-park-in-wales/
2020
COMMUNICATIONS COVID 19
We are now offering assistance to organisations as part of our corprate responsiblity.
We will explain use of the Change Curve adapted to COVID -19 as a very trusted and reliable tool that can be used to understand the stage where people are when they are going through a major or significant change in life.
This insight not only helps doctors and healers understand the transition of patients but also helps managers in understanding the position at which employees are as far as adapting to change is concerned.
This can thus help managers in creating tailor made methods of communication and guidance for those on the path of change.